SERIES ONE 2012
EPISODE ONE: Hawkes Bay
EPISODE TWO: Cromwell Basin/Otago
EPISODE THREE: Awatere Valley
EPISODE Four: Icons and Innovators:
EPISODE FIVE: Wairau Valley
EPISODE SIX : Back to the Bay
EPISODE Seven: Canterbury
SERIES TWO 2013
THIRSTY WORK SERIES 2 EPISODE SYNOPSES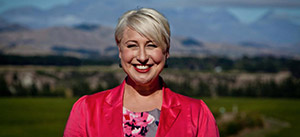 EPISODE ONE: Auckland
For wine, food and brew fans, the Auckland region is a veritable smorgasbord of sensational options.  We meet the talented winemakers and kitchen team behind Waiheke wunderkind Cable Bay, then it's off to see how the lads at Deep Creek Brewing are making their wildest brew-dreams come true before journeying north to see how a computer nut and a deer farmer are creating wine magic at Mahurangi River Estate.
Cable Bay www.cablebayvineyards.co.nz
Mahurangi River Estate www.mahurangiriver.co.nz
Deep Creek Brewing www.dcbrewing.co.nz

EPISODE TWO: Nelson
Where art and science collide.  We explore Woollaston Estate's eyepopping collection of New Zealand art and of course taste their magnificent organic wines, before heading on a brew hunt for 5 of Nelson's most exciting craft brewers.  They tried to hide, but we flushed them out.
Woollaston Estate www.woollaston.co.nz
McCashin's Brewery www.mccashins.co.nz
Monkey Wizard www.monkeywizard.co.nz
Sprig & Fern www.sprigandfern.co.nz
Lighthouse Brewery www.lighthousebrewery.co.nz
Dale's Brewery www.dalesbrewing.co.nz
EPISODE THREE: Central Otago
Get us to the Gibbston!  We roll on the Queenstown Cycle Trail to Chard Farm, befriend Dale, the cellar door goat then zoom up the old Gibbston Back Road, where the Brennans have bought a little of New York City to Central Otago; and finish our trek at Quest Farm, where a patchwork of high altitude pinot vineyards present some unique challenges.
Chard Farm www.chardfarm.co.nz
Brennan Estate www.brennanwines.com
Quest Farm www.questfarm.co.nz

EPISODE FOUR: Canterbury Pioneers
PEGASUS BAY, FANCREST, MONTEITH'S, TOP TIP
It's all about the spirit of the south.  Christchurch-based neurologist Ivan Donaldson discovered wine back in the 1970's and set the Waipara wine region in motion, a region which soon attracted an ex South African ballerina to create her own organic vine paradise at Fancrest Estate.  Then we skip over to the west coast in order to investigate 150 years of brewing history at Monteith's…. and Yvonne tells you a failsafe way to buy wine for a friend.
Pegasus Bay www.pegasusbay.com
Fancrest Estate www.fancrest.com
Monteith's Brewery www.monteiths.co.nz
EPISODE 5 Awatere Valley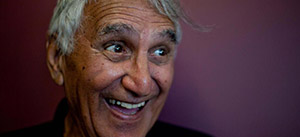 We meet Mugwi McDonald, a very happy Kaumatua of Tohu – New Zealand's first and only 100% Maori-owned wine company
Maori wine and military men.  We journey into New Zealand's second-largest wine sub-region to meet Mugwi, kaumatua of Tohu Wines, the worlds' first and only 100% Maori-owned wine company; and how does a Sandhurst-trained soldier in the British army segway into growing grapes and making wine on the other side of the world?  What steered Simon Waghorn from studying seaweed to a life of wine – an astrolabe perhaps?  All the answers are in the Awatere Valley…
Tohu Wines www.tohuwines.co.nz
Clark Estate www.clarkestate.com
Astrolabe www.astrolabewines.co.nz

Shooting our Top Tips in New World Stonefields
EPISODE SIX:  Heavenly Hawkes Bay
Situated in Puketapu (maori for 'sacred hill') the Mason family made the decision back in the early 1980's to diversify from strictly sheep and beef to vineyards – thank heaven they did!  We take a trip back in time at the Puketapu pub and head over the hill to Church Road, where the pioneering vision of teenager Tom McDonald a century ago has turned one of New Zealand's oldest wineries into a fine wine powerhouse.
Sacred Hill Wines www.sacredhill.com
Church Road Winery www.churchroad.co.nz
Puketapu Hotel www.thepuketapu.co.nz

EPISODE SEVEN:  Martinborough Tiki Tour
It might be one of New Zealands smallest wine regions, but out there amongst the vines there's more pedigree and passion than you can sling a screwcap at.  We manage to visit no less than nine of the best darn Martinborough wineries this side of the Ruamahanga River – Escarpment, Schubert, Haythornthwaite, Te Kairanga, Cabbage Tree, Coney, Ata Rangi, Murdoch James and Martinborough Vineyard – they're all here.
Escarpment Vineyards www.escarpment.co.nz
Schubert Wines www.schubert.co.nz
Haythornthwaite Wines www.haythornthwaite.co.nz
Te Kairanga www.tkwine.co.nz
Cabbage Tree Vineyard www.thecabbagetreevineyard.co.nz
Coney Wines www.coneywines.co.nz
Ata Rangi www.atarangi.co.nz
Murdoch James www.murdochjames.co.nz
Martinborough Vineyard www.martinborough-vineyard.co.nz

EPISODE EIGHT:  Entrepreneurs and Enterprise
It was the pristine waterways of the Marlborough Sounds that seduced Sue White and her ocean-loving, late husband Greg away from the corporate carry-on and into a life of wine at Whitehaven, yet just down the road the natural beauty and mathematical perfection of a seashell inspired the team at Nautilus to create their wine collection.  We unveil the man behind Morton Estate's makeover and we travel to Taranaki, the land of milk and oil to dig up the past of one of the regions oldest pubs.
Whitehaven Vineyards www.whitehaven.co.nz
Nautilus Estate www.nautilusestate.com
Morton Estate www.mortonestatewines.co.nz
Butler's Reef www.butlersreef.co.nz

EPISODE NINE:  Wairarapa
It's a taste of Scotland in rural New Zealand as we ring in the new vintage with bagpipes and kilts at Urlar, meet Cairn Terriers and Kuni Kuni pigs at Gladstone Estate and spark home-made cannon's to scare the birds off the grapes at Palliser Estate.  Then we leave a wicked wake as we zoom up the Ruamahanga River by speedboat to get into some seriously competitive wine and food matching at the Wairarapa Wines Harvest Festival
Urlar Vineyards www.urlar.co.nz
Wairarapa Wines www.wairarapawines.co.nz
Gladstone Vineyard www.gladstonevineyard.co.nz
Palliser Estate www.palliser.co.nz
EPISODE TEN:  Hawkes Bay
If you think planting a vineyard and olive grove in Hawke's Bay would be a relaxing retirement project for a high-flying software engineer, think again.  But 100 years of family winemaking history has definitely taught Ngatarawa's Alwyn Corban a thing or two about how to get the best into your bottle.  It's a long way from fermenting kiwifruit juice to creating fine wine pedigree, but the Preston family at Mills Reef have done it and then we cruise to the Coromandel to investigate the new life being injected into an historic hotel.
Hawkesridge Estate www.hawkesridge.co.nz
Ngatarawa Wines www.ngatarawa.co.nz
Mills Reef www.millsreef.co.nz
Whitianga Hotel www.whitiangahotel.co.nz

EPISODE ELEVEN:  Canterbury
We meet the US-based Kiwi with a glittering global career in corporate strategy who, in addition to being named in the 'USA's A-List of Management Academics' is passionate about Mt. Beautiful, his North Canterbury vineyard and his high-country sheep station. Then we travel an hour south to Sherwood Estate, a small winery that definitely punches above its weight before heading west over the Southern Alps to the tiny town of Kumara to see how the historic Theatre Royal is performing…
Mount Beautiful Wines www.mtbeautiful.co.nz
Sherwood Estate www.sherwood.co.nz
Theatre Royal www.theatreroyalhotel.co.nz
EPISODE TWELVE:  Passion and Pedigree
It was the name Cloudy Bay that put New Zealand wine on the map back in 1985, but today we're uncovering the shiny new faces behind the country's most iconic brand.  Then we count our Blenheim blessings with the Ibbotsen's at Saint Clair Family Estate before heading north to trade holy water for a cleansing ale and some scrumptious food at Auckland's remarkable Riverhead Tavern.
Cloudy Bay Wines www.cloudybay.co.nz
Saint Clair Family Estate www.saintclair.co.nz
Riverhead Tavern www.theriverhead.co.nz
SERIES THREE 2014
THIRSTY WORK SERIES 3 EPISODE SYNOPSES
EPISODE ONE: Marlborough Labours of Love
Back in the 1970's the Rose family of Wairau River wines actually had to fight the courts for permission to even grow grapes on their farm in Marlborough. Now it's all sons and daughters on deck with this rapidly expanding wine company. Jane Skilton might be an English rose, but she's also one of the world's wine masters – how did she do it?
And we uncover a tiny piece of Tokyo in Takaki Okada's 8 hectares of organic awesomeness at Folium Vineyard.
Wairau River Wines http://www.wairauriverwines.com
Folium Vineyard http://www.folium.co.nz
EPISODE TWO: Hawke's Bay
Hawke's Bay boasts a number of large and impressive rivers, however for the team at Paritua Vineyards, the vines every need is satisfied by one tiny, but very special stream. Steve Smith, the world's first viticulturist to ever become a Master of Wine looks back on the whole experience and shares the highs and lows. Then we meet the 'Chief Bottling Officer' of St Andrews Cider for a zoom around the apple orchards and some tasting of course!
Paritua Vineyards http://www.paritua.com
St Andrews Cider http://www.standrewscider.co.nz
EPISODE THREE: Aotearoa Indigenous Stories
New Zealand is known as the food basket of the South Pacific. In this unique episode we visit three members of the Indigenous Cuisine Cluster, a group of Maori owned and operated businesses that are specialising in satisfying our thirst. Avalanche survivor Royce McKean runs Tiki Wines in Canterbury; we meet the 800-year-old family behind Te Pa Vineyards and then indulge in some native brews with the team behind Mata Breweries.
Tiki Wine http://www.tikiwine.com
Te Pa Vineyards www.tepawines.com
Aotearoa Breweries http://www.mata.net.nz
EPISODE FOUR: The Firsts
Marlborough's Waihopai Valley is vineyard nirvana for Brent Marris of Marisco Wines. We find that his passion began with scandalous ancestors on the other side of the world. We meet New Zealand's very first Master of Wine Michael Brajkovich at Kumeu River Wines and learn how a high country musterer, champion sheep shearer, building contractor, possum trapper and swimming pool builder created the iconic Lawson's Dry Hill's brand.
Marisco Vineyards http://www.marisco.co.nz
Lawsons Dry Hills http://www.lawsonsdryhills.co.nz
EPISODE FIVE: Auckland Pioneer Stories
The Jakicevich family have been part of New Zealand's winescape since the 1940's, we meet the new generation developing the Glengarry wine stores into one-stop-everything-shops. The man who became the world's youngest ever Master of Wine tells us about his mission, and we go behind the scenes in the crazy hop-heavy world of Luke Nicholas, the powerhouse behind Epic Breweries.
Glengarry Wines www.glengarrywines.co.nz
Epic Breweries www.epicbeer.com
EPISODE SIX: Kiwi Ingenuity
Maybe it's the 'isolation factor', which drives New Zealanders to invent crazy, creative ways of getting noticed internationally, but there's method behind the madness for Invivo Wines. New Zealand's best-known Master of Wine Bob Campbell, explains how the wine world is changing.   Then we're off to the best little Free House in the country to investigate the Pomeroy family's fascination with beer.
Invivo Wines www.invivowines.com
Pomeroys Free House www.pomeroysonkilmore.co.nz
EPISODE SEVEN: The North
The far north of New Zealand is a spiritual, ruggedly beautiful landscape, home to an entrepreneur focused on crafting stunning wines and embracing jaw-dropping architectural inspiration on an isolated peninsula at The Landing. We meet Alistair Maling, Villa Maria's Master of Wine and travel to Wellington's Kapiti Coast to Tuatara Breweries, one of the fastest-growing craft brewers in New Zealand.
The Landing Wines www.thelandingresidences.com
Tuatara Brewing www.tuatarabrewing.co.nz
EPISODE EIGHT: Passing on Wisdom..
The Kauri gum fields of New Zealand's far north back in the early 1900's provided the catalyst for Josep Babich to kick-start one of New Zealand's most highly awarded, inter-generational wine companies. But good winemakers aren't made, they're trained; so we meet the new generation of wine stars at the Eastern Institute of Technology in Hawkes' Bay.   Then we gather all the skills necessary to sound super-clever in front of our friends when it comes to tasting craft beer.
Babich Wines www.babichwines.co.nz
Eastern Institute of Technology www.eit.ac.nz
EPISODE NINE: Marlborough and Nelson
The young, energetic team at Wither Hills winery in Marlborough, love to hunt and gather from the land – so there's no stopping some sensational sauvignon blanc and pinot noir food pairing. Sensational cider is the name of the game in Nelson with the Peckham family's traditional English skills, and young mother of three, Emma Jenkins proves that if you're dedicated, nothing will stop you from becoming a Master.
Wither Hills www.witherhills.co.nz
Peckham's Cider www.peckhams.co.nz
EPISODE TEN: The old hands…
It began as an experimental planting at their vineyard in West Auckland, but it soon became the juggernaut that is Marlborough Sauvignon Blanc. Bill Spence from Matua tells us how it all began. Canterbury's Harrington family show us their tasty boutique brewery expansion plans and we meet one of New Zealand's only Master Brewers, Shane Morley.
Matua Wines www.matua.co.nz
Harrington's Breweries www.harringtonsbreweries.co.nz
EPISODE ELEVEN: Hospitality and Humour
Hawke's Bay is one of the most incredible food and wine destinations in New Zealand; we let Angela from the County Hotel design the ultimate weekend cuisine escape for our friends and us. But what does it take to be one of the world's top sommeliers? Our own Cameron Douglas pops the cork on how it's done. Then we learn how the best oyster stout in the country is crafted, way down in Canterbury at Three Boys Brewery.
County Hotel www.countyhotel.co.nz
Three Boys Brewery www.threeboysbrewery.co.nz